Outdoor Super Tot and Super Kids- Tower of Babel Edition!
Sunday, October 17, 2021
•
11 Cheshvan 5782
10:30 AM - 11:30 AM
Ever wonder why people speak different languages? Join Rabbi Polisson and friends for songs, a story, and a craft all about the fascinating Biblical story, the Tower of Babel! This event will take place on the front lawn of Or Atid (weather permitting) for children ages 0-7 and their families. Bring your friends! Please RSVP so we can best prepare our supplies for a COVID-safe event. COVID guidelines will be followed.
Share Print Save To My Calendar
Mon, October 18 2021
12 Cheshvan 5782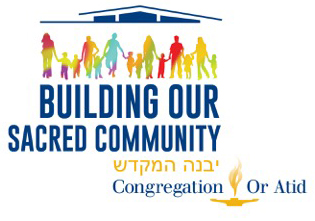 Quick Links
Upcoming Events
Mon, October 18 2021 12 Cheshvan 5782