News
"Be Our Guest" for any program or event at Congregation Or Atid. Call 508-358-9623 for more info.
Welcome to Or Atid
Whether you're single or partnered, gay or straight, Jewishly involved or seeking Jewish connection, from an interfaith or a Jewish home, join our welcoming community. For more info on Or Atid, go here or call 508-358-9623.
Innovative and Accessible Dues Program at Or Atid
Ask about our flexible, membership program without fixed dues. Email membership for details!
Use Amazon.com for your shopping.
It benefits Or Atid!


Go to Amazon.com, and when you make a purchase, Amazon will donate a percentage to Congregation Or Atid through the Amazon Associates program. It's easy and will benefit Or Atid!
Community
Thursday, May 28, 2020 at 6 PM – 11 PM
Our 6th Annual Tikkun Leil Shavuot Event And our first annual Zoom gathering. Join us for a joyous evening with your whole Metro West community Learn with amazing instructors! Enjoy a Zoom Cheesecake Party Celebrate the joy of climbing Sinai from the comfort of your home!


Check out the article the Globe about our 2nd Night virtual Seder with Or Atid and Beth Elohim in Acton
Virtual Shabbat services
Saturdays at 9:30 am
Click here to Live Stream Shabbat services on the Or Atid Facebook page or here via Zoom
Do a Mitzvah! Sign up to read Torah!
Take part in our Shabbat services and read Torah or a Haftorah. Go here to sign up.
Upcoming Events
Or Atid Continues to Connect
Our thoughts and prayers are with all those who may be sick and tuo all medical personnel, firefighters, delivery drivers, grocery workers, pharmacists, and pharmacy workers.
Our beautiful building is closed but services and programs continue through live streaming and Zoom. Check our Facebook page for recent updates.
Click here to Live Stream Shabbat services on the Or Atid Facebook page or here via Zoom
Click HERE for our monthly Calendar!
Religious School Happenings
JLCMW Virtual End of Year Service and 8th Grade Graduation
Friday, May 29th @6:00pm
Please join us as we celebrate the culmination of wonderful year of learning at the Jewish Learning Center of MetroWest (JLCMW). This is a fabulous opportunity for anyone who is interested in enrolling their child in the JLCMW to get a taste of our children's experience. See what the children have been up to this year, and have an opportunity to meet our teachers who have dedicated so much time and energy in these extraordinary times. It happens to be Shavuot which makes it a perfect opportunity to celebrate this year of learning! A zoom invite will be going out closer to the date. If you are interested, please contact Karen Tichnor or Jacquie Cohn for access.
`​​​​​​
Current Events
Click here for the preview of the event
Sisterhood Coffee
Drop-In
Fridays at 10:00 am starting April 24th
Join Sisterhood and the women of Or Atid for a drop-in coffee hour. See old friends, catch up, drink coffee, bring your latest at home projects to share. Come for all or part of the coffee hour. Questions or suggestions -- click here for contact info
Community Events
American Jewish Committee Continues Online "Advocacy Anywhere" Programs

More than a month after American Jewish Committee (AJC) launched its online "Advocacy Anywhere" programs, hundreds of thousands of viewers are logging on to engage in the regular conversations with prominent experts on a wide range of topics of concern to Jews worldwide
Click here to get more information about their "Advocacy Anywhere" Programs.

Jewish Women's Archive Virtual Book Club

During these challenging days of social distancing let's turn from the news toward literature and one another! Join JWA and JewishLIVE in virtual gatherings to discuss books, writing and telling Jewish stories with some of our favorite authors. Click here for more information and to RSVP.

Jewish Arts Collaborative

Mon., June 1st at 12 pm
Art with Deb Putnoi on JLive Register Here
Quick Links
Family Programs
Modeh Ani with Rabbi LP
Tuesday, May 26th at 10:30 am.
Join Rabbi Louis every Tuesday morning at 10:30 am for half an hour to sing classic Jewish and American songs and to hear some classic Jewish children's stories!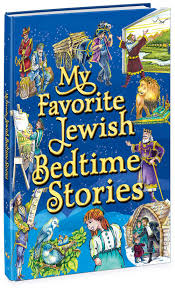 Lailah Tov - Young Family Bedtime Songs and Stories with Rabbi Polisson
Thursdays, at 6:00pm starting May 21st
Join Rabbi Polisson every Thursday at 6:00pm for 15-20 minutes of bedtime songs (and maybe a story,too)
Super Tot Sunday

Sunday,June 7th 10 am
Bring your little ones for music, singing, and movement with Rabbi Polisson. All are welcome! In order to get onto the zoom call you must RSVP to get the password.
Adult Education
Mussar: A Path to Spiritual Development with Rabbi Carol Glass
June 1, 7-9 p.m. at Or Atid
Mussar is a Jewish spiritual practice that gives concrete instructions on how to live a meaningful and ethical life. Register here.
Interested in Learning Hebrew?
Interested in learning Hebrew or improve your Hebrew reading fluency? Let us know if you're interested by emailing Email Amy
Social Action

Tikkun Olam Opportunities
How to Help out in a Time of Social Distancing
Our Social Action Co-Chairs have developed a very comprehensive list of ways you can volunteer in the community during this time of Covid-19. There are options from delivering meals in the community to at home projects to do with your families. Click here for the list. If you have additional questions contact Maggie Rubin or Barbara Boykin.
Whether it's the value of what you would normally spend on groceries for a Community Cooks meal, a Family Promise grocery list, a Bristol Lodge Sunday night volunteer dinner or a contribution to a food drive for a Place to Turn.
Bristol Lodge soup kitchen in Waltham continues to serve take-out meals every day, 7 days a week.
Community Cooks continues to serve meals and distribute food to agencies and groups in need.
With JFS of Metrowest, this free service helps Jewish and other frail older adults living in Metrowest get to and navigate their medical appointments. More info here.
Family Promise has moved their families into a local hotel for then next 30 days or longer. Families will have their own bedrooms, a living area, and a kitchenette so they may be completely self-contained, and of course the families need the means to purchase food & supplies. Here is an updated letter from the Director at Family Promise Metrowest
A Place to Turn continues to provide emergency food and clothing to our neighbors in the Metrowest community. Here is a updated message from the Executive DIrector of a Place to Turn.
.
Thu, May 28 2020 5 Sivan 5780