News
"Be Our Guest" for any program or event at Congregation Or Atid. Call 508-358-9623 for more info.
Welcome to Or Atid
Whether you're single or partnered, gay or straight, Jewishly involved or seeking Jewish connection, from an interfaith or a Jewish home, join our welcoming community. For more info on Or Atid, go here or call 508-358-9623.
Innovative and Accessible Dues Program at Or Atid
Ask about our flexible, membership program without fixed dues. Email membership for details!
Community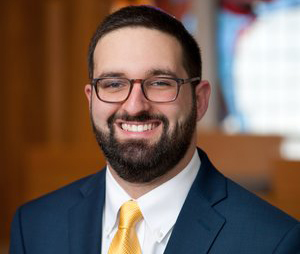 Visit "Rabbi Suggests" for recommended articles, music & videos posted by Rabbi Polisson.
Or Atid Sisterhood Cookbook
The cookbook is here!
Drop by the office to pick one up. They make great gifts!
Do a Mitzvah! Sign up to read Torah!
Take part in our Shabbat services and read Torah or a Haftorah. Go here to sign up.
Upcoming Events
HiBur
This week during February vacation four of our Or Atid students are in Israel on the HiBur Program. They left on February 12th and will having an exciting 10 day adventure. Click here to experience their trip through their blog. In the learning section of our website under Teens/Tweens there is more information about the program.
Registration Ongoing for Religious School

The Jewish Learning Collaborative of Metrowest is a joint religious school program of Temple Beth Sholom of Framingham and Congregation Or Atid that offers an enriching educational experience for children in grades K-8. Open to all regardless of affiliation. More info HERE.
Current Events
Click HERE for our monthly Calendar!

MW Jewish Mindfulness Community Purim Event
Wed., Feb.26th 7:30pm Congregation Beth El 105 Hudson Rd. Sudbury
The theme is Purim: Masks, & includes meditation, chanting, text study, discussion, & prayer.


Musical Kabbalat Shabbat
Fri., Feb.28th 6:30pm
at Or Atid
Enjoy a musical and spiritual experience led by Rabbi Louis Polisson. Community tisch to follow.
Mon., March 9, 5:30pm at Or Atid
Family dinner, crafts & costume parade at 5:30, Ma'ariv and Megillah reading at 7:00 with dessert buffet to follow.
Future Events
Or Atid at the Theatre: War Paint
Sun. April 26@ 3pm at Umbrella Arts in Concord. RSVP for tickets by February 28th
Join Or Atid for this great production of the musical War Paint, for more info and to RSVP click here.
Quick Links
Family Programs
Sunday, March 15th 10:00- 12pm
Are you looking to connect with young Jewish families in Metrowest? Come to Super Tot Sunday, a monthly program at Congregation Or Atid. Join us for music, fun and snacks! For ages 0-5 and their caregivers. All welcome.
More
Adult Education
Thursdays, 7:00-8:30pm March 12,19,26 and April 2nd
This 4-session class is taught by Leann Shamash for more info click here
Mondays, starts 9/23, 10am at Or Atid
10 session class exploring little known women whose stories are embellished in the rabbinic tradition. Details here.
Mussar: A Path to Spiritual Development with Rabbi Carol Glass
Jan. 13, Feb. 3, March 2, April 6, May 4, June 1, 7-9 p.m. at Or Atid
Mussar is a Jewish spiritual practice that gives concrete instructions on how to live a meaningful and ethical life. Register here.
Join Rabbi Polisson for a tour of Jewish music throughout the world and throughout history focusing this month on Purim. Click here for the flyer
Sunday Evenings:
7-8:30pm March 29, April 5,12. May 3 17, and 31st

Join Rabbi Polisson to begin learning how to read and understand Hebrew, with a focus on basic Hebrew words from the Torah and the Siddur (prayer book) - most of which are used in Modern Hebrew as well. In just six shorts sessions, we'll go from learning (or re-learning) the Aleph Bet to reading and singing Ha-Tikvah, the Israeli national anthem Click here for more information.
Social Action
Bristol Lodge
Upcoming date: March 1 Help set up, clean up and serve a meal to homeless people at this Waltham soup kitchen. Great opportunity for children ages 8 and up and adults. Choose a Sunday.
Community Cooks!
Upcoming date: March 8 Please volunteer to cook or deliver a meal for Bristol Lodge Women's Shelter, Waltham.
Patient Navigator Service
With JFS of Metrowest, this free service helps Jewish and other frail older adults living in Metrowest get to and navigate their medical appointments. More info here.
Family Promise Metrowest
March 10 - 17th Or Atid & Peace Lutheran host homeless (at Peace Lutheran) set up is on March 10th. For more information click here>
Homeless Walk for Family Promise
Sund
ay March 5th
Registration is @12:30 pm and walk begins at 1:30pm Meet a Natick High School. For more information
Sun, February 23 2020 28 Shevat 5780