News
"Be Our Guest" for any program or event at Congregation Or Atid. Call 508-358-9623 for more info.
Welcome to Or Atid
Whether you're single or partnered, gay or straight, Jewishly involved or seeking Jewish connection, from an interfaith or a Jewish home, join our welcoming community. For more info on Or Atid, go here or call 508-358-9623.
Innovative and Accessible Dues Program at Or Atid
Ask about our flexible, membership program without fixed dues. Email membership for details!
Community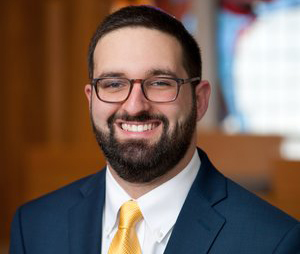 Visit "Rabbi Suggests" for recommended articles, music & videos posted by Rabbi Polisson.
Or Atid Sisterhood Cookbook
The cookbook is here!
Drop by the office to pick one up. They make great gifts!
Do a Mitzvah! Sign up to read Torah!
Take part in our Shabbat services and read Torah or a Haftorah. Go here to sign up.
Upcoming Events
S
Purim at Or Atid March 9th. Photo courtesy of Sandy Gotlib.
Check out our revised schedule of events that we are offering via Zoom.
Click here to Live Stream Shabbat services on the Or Atid Facebook page or Via Zoom.
Click here to see the letter from Rabbi Polisson about Congregation Or Atid postponement and cancellations due to the Coronavirus.
Click HERE for our monthly Calendar!
Current Events
Adult Social "Cocktail Party" and Trivia Night
Sat. Mar.28, 8:00 9:30pm
Join us for our first virtual adult social event! Watch your email for details on how to join via Zoom.
Yoga
Thank you to Marca Katz for making available this short yoga video. It is a wonderful way to build a brief moment of relaxation and stress relief into our lives right now!
Community Events
Online Boston Jewish Film and ReelAbilities Film Festival Boston
Sun. Mar. 22 through Thurs. Apr. 2
For more information and to register for online screenings, go here.
Hebrew College Courses for this Moment
Hebrew College is collaborating with CJP to provide free, online adult learning experiences on a range of dynamic Jewish topics. Join us on Zoom to learn from 12 outstanding faculty members from the Greater Boston community. Look here for descriptions.
JWA Virtual Book Club
During these challenging days of social distancing, let's turn from the news toward literature and one another! Join JWA and JewishLIVE in virtual gatherings to discuss books, writing, and telling Jewish stories with some of our favorite authors. Click here for more info and to RSVP
Registration Ongoing for Religious School

The Jewish Learning Collaborative of Metrowest is a joint religious school program of Temple Beth Sholom of Framingham and Congregation Or Atid that offers an enriching educational experience for children in grades K-8. Open to all regardless of affiliation. More info HERE.
Quick Links
Family Programs
Super Tot Sunday- Passover Edition!

Sunday, March 29, 10:00
Tune in via Zoom with your little ones for Passover-themed music, singing, and movement with Rabbi Polisson. All welcome! https://zoom.us/j/315687065
Adult Education
Thursday, March 26th 7:30pm
We will be holding class via Zoom. Circumstances have changed and many may feel disconnected from others in our community and from your children and grandchildren. We want to give everyone another opportunity to register for this terrific class before classes begin this week.
We had originally planned to have all 4 classes before Passover. However, many will not be able to spend Passover with their grandchildren physically, and the class will hopefully give support for negotiating the new situation and continuing to build those relationships remotely during the holiday and beyond.
Please see the attached flier with registration link. Register by Tuesday March 24 to participate.
Monday,March 23 and 30th 9:50 am (zoom)
The last two classes will take place using Zoom. We ask that everyone plan to join the call at 9:50 am (10 minutes early) so that everyone can get comfortable with the new format. You do NOT need to sign up for a Zoom account (free or paid) to participate. All you need to do is click on this link.
Mussar: A Path to Spiritual Development with Rabbi Carol Glass
April 6, May 4, June 1, 7-9 p.m. at Or Atid
Mussar is a Jewish spiritual practice that gives concrete instructions on how to live a meaningful and ethical life. Register here.
Preparing for Passover -
Why is This Year Different from All Other Years?
Wed. April 1, 7:30 pm
Join Rabbi Polisson and Or Atid friends to share ideas on hosting a lively seder, learn some new songs, and talk about how to do this all virtually! Join via Zoom: https://zoom.us/j/595548134
Interested in Learning Hebrew?
Interested in learning Hebrew or improve your Hebrew reading fluency? Let us know if you're interested by emailing Email Amy
Social Action
Bristol Lodge
Postponed Help set up, clean up and serve a meal to homeless people at this Waltham soup kitchen. Great opportunity for children ages 8 and up and adults. Choose a Sunday. Sign up here
Community Cooks!
Upcoming date: April 5 Please volunteer to cook or deliver a meal for Bristol Lodge Women's Shelter, Waltham.
Patient Navigator Service
With JFS of Metrowest, this free service helps Jewish and other frail older adults living in Metrowest get to and navigate their medical appointments. More info here.
Family Promise Metrowest
May 10 - 24th Or Atid & Peace Lutheran host homeless (at Peace Lutheran) For more information click here>
Sund
ay April 5th
Registration is @12:30 pm and walk begins at 1:30pm Meet a Natick High School. Contact Cindy Fenichel for more information
Mon, March 30 2020 5 Nisan 5780