Or Atid Women's Book Group Reads: All the Children Are Home
Tuesday, September 20, 2022
•
24 Elul 5782
7:30 PM - 8:30 PM
All the Children Are Home by Patry Francis Set in the late 1950s-1960s in a small town in Massachusetts, All the Children Are Home follows the Moscatelli family—Dahlia and Louie, foster parents, and their long-term foster children Jimmy, Zaidie, and Jon—and the irrevocable changes in their lives when a six-year-old indigenous girl, Agnes, comes to live with them. Heartfelt and enthralling, it's a moving testament to the enduring power of love in the face of devastating loss.
Share Print Save To My Calendar
Wed, May 31 2023
11 Sivan 5783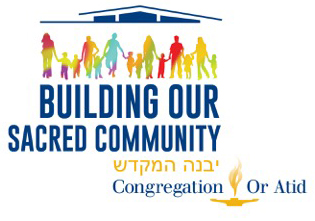 Quick Links
Upcoming Events
For Membership Information Go Here.
We welcome all! For information on Interfaith families Go Here.
Sustaining Pledge Model

Holding true to our core principles, no one will be denied membership at Or Atid for financial reasons. To learn more about our Sustaining Pledge Model Go Here.
Innovative and Accessible Dues Program at Or Atid
Today and every day, members turn to Or Atid as a vital center for celebration, solidarity, learning and support.
New Guide for Reporting Antisemitic Incidents
Anti-Defamation League New England (ADL) and CJP are pleased to announce a new collaboration which has resulted in the creation of an informative resource guide to effectively support our community members in reporting antisemitic or bias incidents. For more information, see CJP's website or download the flyer.

Go to Amazon.com ifor your shopping and to benefit Or Atid! When you make a purchase, Amazon will donate a percentage to Or Atid through the Amazon Associates program.
Wed, May 31 2023 11 Sivan 5783