Israel's New Government - what does it all mean?
Tuesday, April 25, 2023
•
4 Iyyar 5783
7:30 PM - 9:00 PM
Zoom
Past Sessions
Tuesday, March 28, 2023

•

6 Nisan 5783

-

7:30 PM - 9:00 PM

-

Zoom
Tuesday, February 28, 2023

•

7 Adar 5783

-

7:30 PM - 9:00 PM

-

Zoom
Cost: $75 PP, limited to 25 Register HERE for the Zoom link: https://forms.gle/tSCFHWxboXgfWLXG8 Join instructors Yoni Kadden of Gann Academy and Jonathan Golden of the Shalom Hartman Institute to examine the changes and continuities of the current government and explore their impact on Israelis, Palestinians, and Jews throughout the globe. 
Share Print Save To My Calendar
Thu, March 30 2023
8 Nisan 5783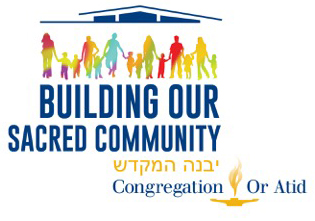 Quick Links
Upcoming Events
For Membership Information Go Here.
We welcome all! For information on Interfaith families Go Here.
Sustaining Pledge Model

Holding true to our core principles, no one will be denied membership at Or Atid for financial reasons. To learn more about our Sustaining Pledge Model Go Here.
Innovative and Accessible Dues Program at Or Atid
Today and every day, members turn to Or Atid as a vital center for celebration, solidarity, learning and support.
New Guide for Reporting Antisemitic Incidents
Anti-Defamation League New England (ADL) and CJP are pleased to announce a new collaboration which has resulted in the creation of an informative resource guide to effectively support our community members in reporting antisemitic or bias incidents. For more information, see CJP's website or download the flyer.

Go to Amazon.com ifor your shopping and to benefit Or Atid! When you make a purchase, Amazon will donate a percentage to Or Atid through the Amazon Associates program.
Thu, March 30 2023 8 Nisan 5783