Teens and Tweens
Teens and Tweens
Our programs, designed especially for 8th and 9th graders, offer a new way to think and feel about being Jewish in our world. We take the Jewish educational experience to the next level where teens explore their values, leadership skills and how to address the difficult questions they face every day.

TELEM is a program in partnership with the Jewish Community Relations Council (JCRC) of Greater Boston and the Minuteman Arc of Concord MA. TELEM students and educators will work with our partner organization Minuteman Arc to help support the social needs of adults with developmental disabilities living in group homes. The class includes learning about individuals with different abilities through text study, activities, guest speakers, and movies. We will visit residents of the Minuteman Arc in their group home, where students will build friendships and create memories through conversation and weekly activities. TELEM offers the opportunity for students to develop their leadership skills and ability to connect with people from all walks of life. Teens in Grades 8-12 are eligible to participate. Meeting Times: Monday Evening 6:00-8:00.
Click here to register!
HiBuR
HiBuR is an innovative and immersive exchange program that fosters connections between teens from a group of synagogues in Metrowest, and Beit Sefer Hugim, a public high school in Haifa. Through HiBuR, teens develop person to person connections, learn about each other's Jewish cultures and identities and develop a sense of Jewish Peoplehood that extends beyond local and national boundaries.
The program includes two mifgashim (meetings in Hebrew) in which teens visit each other's families and communities, an extensive curriculum for Metrowest participants, as well as a year-long joint curriculum with the Hugim school.
​
The Boston mifgash, which takes place in the Fall, begins with a joint weekend at NYC and continues with a week of home hospitality in the Metrowest area. During the Israel mifgash over February break, the teens spend a week with their hosts in Haifa and end with a weekend together in Jerusalem.
Mon, August 10 2020
20 Av 5780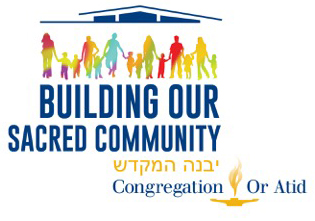 Quick Links
Upcoming Events
Mon, August 10 2020 20 Av 5780