Moving Traditions: Tzelem for Trans and Nonbinary Teens
Moving Traditions: Tzelem for Trans and Nonbinary Teens
Moving Traditions: Tzelem for Trans and Nonbinary Teens
For the third year, in 2019-2020 Moving Traditions is offering online groups for trans, nonbinary, gender fluid, and gender questioning Jewish teens. Like Rosh Hodesh and Shevet, Tzelem is an opportunity for transgender, genderqueer, and nonbinary Jewish teens to connect with one another and to explore key issues in their lives through a Jewish lens --- including friendship, self-compassion, mental health, intimacy, gender expression, and belonging.
As one participant eloquently explained, "Being in Tzelem helped me think about how I want to be perceived in the world and how I can do this through religious and gender identity."
Offered in partnership with Keshet, Tzelem online groups will begin in September, meeting monthly through May, and participation fees are $80 per teen (for 8 two-hour sessions). Scholarships are available --- no one will be turned away.

We are also excited to announce two new in-person Tzelem groups launching in Boston and New York and the return of Tzelem for LGBTQ+ teens in Los Angeles, run in partnership with JQ International.
For more info go HERE.
Mon, December 6 2021
2 Tevet 5782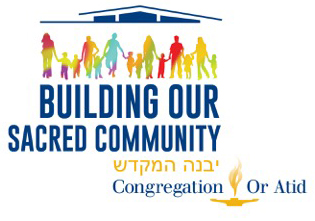 Quick Links
Upcoming Events
Mon, December 6 2021 2 Tevet 5782