Elul Daily Reflections
Elul Daily Reflections - 2022/5783

Elul

5783/2022

: 29 Days of Reflection - L'Shanah Tova
Rabbi Irving Greenberg, author of The Jewish Way, explains that Elul is a time for accounting for the soul before God, or cheshbon hanefesh (a reckoning with oneself).
Take a few moments during the month of Elul to consider the Daily Reflection which will be sent to you by email every day. By engaging in this sustained period of reflection, you will be better prepared to experience the transformative potential of the High Holy Days.
---

Day 1 Activism – Pe'ilanut
'I don't speak because I have the power to speak; I speak because I don't have the power to remain silent.'
- Rabbi A.Y. Kook, First Ashkenazy Chief Rabbi, of British Palestine
Personal Reflection: Consider a time that you spoke out to correct a wrong. Consider another time that you did not speak out to correct a wrong. Commit to taking action on an issue important to you.
Listen to Rabbi Sharon Cohen Anisfeld talk about activism HERE.
---

Day 2 Insight - Tovanah
'There is always light. If only we're brave enough to see it. If only we're brave enough to be it.'
- Amanda Gorman, African American and Youngest Poet to speak at U.S. Inauguration (2020)
Personal Reflection: When did a personal epiphany sneak up on you unexpectedly, but have a long-lasting impact on your future behavior?
Watch and listen to Amanda Gorman reading her poem "The Hill We Climb" HERE.
---

Day 3 Free Will - Chofesh
'We have to believe in free will. We have no choice.'
– Isaac Bashevis Singer, Yiddish author, Nobel Prize Winner
Personal Reflection: Did you ever place blame elsewhere for something when you actually had control over the outcome? In the coming year how can you exercise free will and take a small step outside of your comfort zone?
Watch Rabbi Jonathan Rabbi Jonathan Sacks speaking about free will on this short video HERE. He opens with the quote from Isaac Bashevis Singer .
---

Day 4 Kindness - Chesed
'For what is kindness but the performance of an act that is both beneficial to another and unrequired.'
- Amor Towles, Author, The Lincoln HIghway
Personal Reflection: Give yourself credit for an act of kindness whether it was acknowledged or not by the recipient. Chesed (kindness) can become a daily practice. Look for opportunities for both small and large acts of chesed.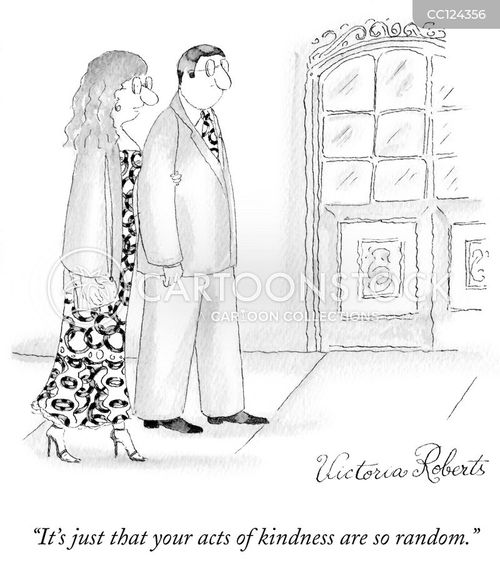 ---

Day 5 Soul - Nesahamah
'What lies behind us and what lies before us are tiny matters compared to what lies within us.'
- Ralph Waldo Emerson, Author and Philosopher, Transcendentalist Movement
Personal Reflection: Try meditation. Get in touch with your inner self, while blocking out stimuli around you.
Mode Ani meditation (Gratitude) by Rabbi Polisson HERE.
---

Day 6 Spirited Enjoyment – Zerizut
'If you're afraid of butter, use cream.'
- Julia Child, Chef and TV Personality
Personal Reflection: Julia Child was always full of joie de vie and enthusiasm. She lived true to her own advice of "find something you're passionate about and keep tremendously interested in it." Child once said "the only real stumbling block is fear of failure"
What is the 'butter' or 'cream' in your life? Do you have a guilty pleasure that you can try to enjoy without guilt?
---

Day 7 Self-Doubt - Safek Atzmi
'Better to do something imperfectly than to do nothing flawlessly.'
- Anonymous
Personal Reflection: When have you hesitated to try something new for fear of failure? When have you helped another person overcome his/her fear of failure and try something new?
Listen to the song I'll Try Something New by the Miracles HERE.
---

Day 8 Attentiveness - Sh'miat Haozen
'The Shofar demands that we pay attention not just to the sounds that are made by the ram's horn but to the meaning of those sounds.'
- Susan Freeman, Author of Teaching Jewish Virtues
Personal Reflection: Think about the unique sounds of the Shofar and consider what they mean to you.
Listen to Shofar around the world HERE.
---

Day 9 Feeding Others – L'Ha'hil Acherim
'The business of feeding people is the most amazing business in the world.'
- Jose Andres, founder of World Central Kitchen
Personal Reflection: Remember a time when your meal arrived late at a restaurant, and you were hungry. Imagine if your food came late (or not at all) every day. This year, volunteer for Community Cooks or Family Promise and prepare meals for those in need.
See this short video about José Andrés & World Central Kitchen's Response in Ukraine, 2022 HERE.
---

Day 10 Respect for the Environment – Haganat Ha-Teva
'What moves a Jordanian, an Israeli and a Palestinian to take an unprecedented, extremely dangerous SWIM across the Dead Sea? They did it to call attention to the Dead Sea drying up. In a region of ongoing conflict, troubled politics and destructive economics, these three could no longer stand by and do nothing - they performed a heroic act, to draw the world's attention to the plight of the vanishing Dead Sea.'
- Dead Sea Guardians, a documentary film
Personal reflection: What action can you take to have a more positive effect on the environment? Consider writing to your congressperson about an environmental issue and/or make a contribution to the Arava Institute for Environmental Studies in Israel, which trains Jordanians, Palestinians, Israelis, and participants from around the world. For additional ideas, contact ClimateAction@CongregationOrAtid.org
Listen to: Le-ovdah U-le-shomrah (To Serve and To Protect), a song for Jewish climate by R' LP and Gabriella Feingold HERE.
---

Day 11 Wellness - Sh'mirat Ha-Guf
'The body is the soul's house. Therefore, shouldn't we take care of our house so that it doesn't fall into ruin?'
- Philo, Jewish philosopher from Alexandria
'When keeping the body in health and vigor, one walks in the way of God.'
- Maimonides, also known as Rambam, a medieval Sephardic Jewish philosopher, a prolific and influential Torah scholar
Personal Reflection: How will you fulfil the mitzvah of sh'mirat haguf – taking responsibility for your health and wellness at the New Year? Can you make a commitment to nutritious eating, exercise and physical activity while cultivating love and care for your body?
Prayer for one who is unable to fast on Yom Kippur.
---
Day 12 Wasting Time - Bitul z'man
'The minutes and hours of our lives are a precious gift. When we do not use our time well, we squander that gift, which is an irreplaceable resource. Bitul z'man is a betrayal of ourselves.'
- Rabbi David A. Teutsc, Reconstructionist Rabbi
Personal Reflection: Did you really need to binge watch just one more episode on Netflix TV? How can you use time better in the New Year? How can you transform 'Jewish time' into being on time?
---

Day 13 Leadership - Manhigut
'I do not try to play a role. I feel good being myself and saying what I think.'
- Volodymyr Zelensky, Jewish President of Ukraine, Former Actor, Comedian and TV Personality
Personal Reflection: Did you ever find yourself stepping up as a leader and had those around you respond? How did it feel? Do you find President Zelensky an unlikely leader but a true hero?
Listen to this short video How To Succeed In Life featuring Michelle Obama speaking at a college graduation HERE.
---

Day 14 Science and Curiousity - Sakranut

'Science and everyday life cannot and should not be separated.'
- Rosalind Franklin, Jewish British Chemist whose work was central to the discovery of the structure of DNA
Personal Reflection: Did you ever wonder why there are so many Jewish scientists? Is it because Jewish tradition is based on asking questions? Think about how science and nature are intrinsically tied to God?
Watch this short video What's Jewish About Asking Questions? HERE.
---

Day 15 Self-Awareness - Kavvanah (Intention)
'Always remember that you are absolutely unique. Just like everyone else.'
- Margaret Mead, Cultural Anthropologist
Personal Reflection: Bringing full attention to our thoughts, actions and words increases the fullness with which we live. What are 1 or 2 areas where you can slow down and focus on something important to you?
---

Day 16 Wonder – Malchut
'How did we let an ideological resistance to inquiry become such a prominent part of our society?'
- Bill Nye, the Science Guy
'Get your facts first, then you can distort them as you please.'
- Mark Twain, Author and Humorist
Personal Reflection: In this world of multiple truths, do you find that you seek your own personal understanding? Does it help? Take the time this year to be inquisitive. Ask 'why' more often.
Listen to this ELI Talk video (the Jewish version of a TED Talk), Aliza Kline, the Co-Founder and CEO of OneTable (and the founding Executive Director of Mayyim Hayyim in Newton), reminds us why to ask why.
---

Day 17 Do not be Passive in the Face of Violence - Lo Ta'amod Al Dam Rei'ekha
'The Hebrew means do not stand idly by while your neighbor bleeds (Leviticus 19:16). The Talmud teaches that we are obligated to save lives.
We talk about it being senseless; it is senseless. The whole nation should understand that this can happen anywhere, in any peace-loving community. And we got to take this stuff seriously, because we have been forced to have to take it seriously….And we should stand together and speak out about why it's got to stop.'
- Vice President Kamala Harris, From Remarks on July 5, 2022 following the July 4 Highland Park Shootings
Personal Reflection: How do you deal with not feeling safe in America, and also being a target of antisemitism?
Watch this powerful one-minute video from AJC about Jewish Identity and Jewish Pride HERE.
---
Day 18 Introspection – Yishuv Ha-da'at
'My memories are inside me - they're not things or a place - I can take them anywhere...'
-Olivia Newton –John, Actress who lost 29-year battle with breast cancer.
Personal Reflection: In the New Year how do you reconcile memories (the past) with being present in the moment?
Listen to Elie Weisel talking about the role of memory in an excerpt of his acceptance speech for the Nobel Peace Prize HERE.
---

Day 19 Enough – Maspik (Being Content With What You Have)
'They say it is better to be poor and happy than rich and miserable, but how about a compromise like moderately rich and just moody?'
- Princess Diana
Personal Reflection: This year, practice being aware of what you have, and then try to truly appreciate it. Ask yourself "What are some things I wish were different and why? How can I want more and still be thankful for what I have?
Appreciate the Less Worse cartoon: https://lowres.cartooncollections.com/bad_time-difficult_time-trouble_time-modern_life-global_politics-politics-CX903034_low.jpg and enjoy this well-known Jewish folk tale about the poor unfortunate man who asks the rabbi for advice on how to improve his family's life – it affirms the cartoon!
---

Day 20 Perseverance – Hatmadah

'A righteous man falls down seven times and gets up.'
-King Solomon, Proverbs, 24:16.
Personal Reflection: Life is all about the ability to get up from challenge. Maimonides explained that in order to persevere, we must hold ourselves responsible for all the challenges that we face. Do you agree with his understanding?
The old joke about Jewish holidays goes: they tried to kill us, we survived, let's eat. But every joke has a kernel of truth: Jewish perseverance is, in part, about remembering what our people have suffered and drawing inspiration from them to help us face today's challenges head-on. We're reminded of Matisyahu's performance of the song "Jerusalem" (a song about Jewish perseverance throughout history) at a Spanish music festival in 2015, in spite of the presence of anti-Israel, pro-BDS protesters.
---

Day 21 Listening with intention – Shema
'I was taught by my mom and dad that the most important prayer is the Shema…."Hear O Israel!" So listening carefully is what I was taught all my life. When people don't listen, it's not that they don't learn, they just deny themselves tremendous opportunities and glorious choices.
-Steven Spielberg, Jewish Filmmaker and Philanthropist
Personal Reflection: Remember a time when you did not listen so carefully, because you were anticipating what you wanted to say. Next time – hold back and listen; what did you discover? .
Listen to this beautiful rendition of the Shema from Stephen Wise Synagogue in NY HERE.
---

Day 22 Inclusion - B'tzelem Elohim
Inclusion is grounded in the Jewish value that all human beings are created "b'tzelem elohim" (in G-d's image)
'When someone looks different, that is not the time to ask a bunch of personal questions. It's a time to say, "Welcome. Thank you so much for coming."'
- Rabbi Sandra Lawson…African American Rabbi, Kol Ha'Panim Congregation
Personal Reflection: Look for opportunities to listen to speakers like Rabbi Lauren Tuchman (a blind rabbi) or Rabbi Darby Leigh of Keren Shalom in Concord who is deaf and think about how to apply their messages of inclusion.
Watch Rabbi Leigh explain how he translates the Shema into American Sign Language and teaches his ASL version HERE.
---

Day 23 Diversity - V'ahavta L'rei'akha Kamokha (Love your neighbor as yourself)
'One year my mother put kimchee, a spicy, pickled cabbage condiment, on our Seder plate. My Korean mother thought it was a reasonable substitution since both kimchee and horseradish elicit a similar sting in the mouth. 'Kimchee just like mahror, but better,' she said. I resigned myself to the fact that we were never going to be a 'normal' Jewish family.
-Rabbi Angela Buchdahl, Asian American Rabbi, Central Synagogue, New York
Personal Reflection: Remember a time when you shared different family rituals with your friends, Jews and non-Jews. Were you surprised at the similarities and common themes of love and togetherness? What traditions are special to your family or community?
View these dishes from Jewish communities around the world HERE. Choose one that is new to you, such as Ugandan Chapati & Rolex or Indian Cardamom Kheer (Rice Pudding) and prepare if for this Shabbat or for Rosh Hashanah.
Read about how a Jewpanese" Foodie Shares Rosh Hashanah Recipes HERE.
---

Day 24 Love of Israel – Ahavat Yisrael
'Israel supporters don't have to love Israel the same way, but we each can have, "a heart with many rooms."'
-Rabbi David Hartman, founder of Hartman Institute, leading center of Jewish thought and education
Personal Reflection: Stay informed about all sides of the issues in Israel. Subscribe to news about Israel you can trust, such as AJC.org. Write to your senators and representatives in Congress in support of Israel.
To appreciate the renewal of Jewish culture in Israel, listen here to Israeli social-musical initiative Koolulam with Israel Mizraḥi singer Shlomi Shabbat, performing Naomi Shemer's classic song "Al Kol Eileh.
---

Day 25 Combatting Antisemitism and Hatred – Sin'ha
'The American Jewish community has never seen this level of antisemitism, matched by escalating levels of hate against other minorities, including Latinos, the disabled, Muslims, African Americans and the LGBT community. … The sum of these signs? People are afraid.'
-Jonathan Greenblatt, CEO, Anti Defamation League (ADL)
Personal Reflection: Become familiar with the resources at ADL. ADL fights all forms of antisemitism and bias. Find out how to advocate with ADL and how to protect our Or Atid community.
In addition to supporting organizations like the ADL and AJC, we also must remember that we're not alone in the fight against antisemitism. Listen to Wasi Mohamed, executive director of Islamic Center of Pittsburgh, who drew a standing ovation at a vigil for the Pittsburgh Tree of Life shooting victims when he asked, on behalf of the Muslim community, what the Jewish community needed in the wake of the tragedy, offering money raised, groceries, support, and protection at their places of worship HERE. (Ultimately they raised nearly two hundred thousand dollars).
---

Day 26 Indifference - Adishut
'The real opposite of love is not hate, but indifference.'
-Elie Wiesel, Author, Teacher, Holocaust Survivor
Personal Reflection: Have you felt yourself worn down by the last three years. What are you doing to re-connect with people and causes?
Hear Black Jews Speak Out Against Intra-Community Racism HERE.
---

Day 27 Becoming – Hit'havut
'Being trans is one of the greatest blessings of my life. Having an embodied understanding of the human potential for transformation, growth, self-love.'
- Rabbi Becky Silverstein, Transgender Rabbi
Personal Reflection: In the new year what steps can you take to become a 'truer' self?
On Aug 17, Or Atid hosted a conversation with filmmaker Becky Tahel who spoke about the evolution of her Jewish journey. Here's a podcast called Jews You Should Know – Rabbi Ari K interviewing "American Birthright" Producer and Star: A Conversation with Becky Tahel HERE.
---

Day 28 Forgiveness - Selichah u-Mechilah
'In a world without forgiveness, evil begets evil, harm begets harm. Forgiveness breaks the chain.'

-Jonathan Sacks, Lord Chief Rabbi of England
Personal Reflection: Most people find it difficult to apologize, to ask for forgiveness, and many find it difficult to admit, even to themselves, that they have done something wrong. Rosh Hashanah is a time for ritual forgiveness. Follow these steps to 'asking for forgiveness:
Be specific and sincere about what you're sorry for and do not offer any kind of excuse.

Acknowledge that your actions were hurtful and explain that you value your relationship. . Ask how you can make it up to the person.

Promise that you won't do it again and ask the other person directly, "Can you forgive me?"
---

Day 29 Community - Kehillah
'When we are confronted with negativity in its worst forms, it is very easy to hunker down and lock everything up. And to start creating silos where we are all in our own little bubbles. What we need to do as Jews and as a community is build a more unified community—a Godlier society—where we help and protect one another. In the days after the attack, it was so heartening to experience that and come together."'
-Rabbi Shlomo Noginski - July, 2022, on the one- year anniversary since being attacked by a terrorist with a knife in front of Shaloh House in Brighton, Massachusetts
Personal Reflection: Instead of reacting with bitterness Rabbi Noginski was quoted as saying he saw the event as an opportunity to "bring about more unity within our community at a time that divisiveness seems pervasive. In an unexpected way, this horrific episode has brought people and community together. And let that be its legacy."
In the New Year, contemplate what actions you can take to help others in our community.
Enjoy the beautiful voices of our community creating harmony across time and space by watching Or Atid's Virtual Choir videos here, and get excited to sing together again over Rosh Ha-Shanah and Yom Kippur!
Wed, May 31 2023
11 Sivan 5783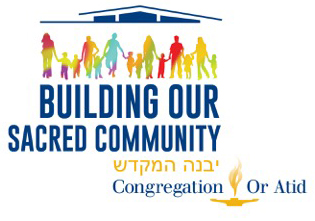 Quick Links
Upcoming Events
Wed, May 31 2023 11 Sivan 5783