Services at Or Atid
Prayer Services at Or Atid are warm and highly participatory in the egalitarian Conservative tradition. Services are led by Rabbi Louis Polisson, with the assistance of the Ritual Committee and many members of the congregation.
Saturday morning Torah Study
Join us for weekly Torah study with the Rabbi Polisson and members of Congregation Or Atid as we study the parsha of the week prior to Shabbat services at 8:45 am.
Shabbat Services
Join us for Shabbat services which are held throughout the year. Regular services start at 9:30am and are open to all. Additional services are held on all major Jewish holidays. On many occasions the Torah service includes an in-depth Torah study, led by Rabbi Polisson.
Kabbalat Shabbat Friday night services
End your week with a Kabbalat Shabbat casual evening of song and prayer led by Rabbi Polisson. This short hour-long service features beautiful music and a festive Oneg (delightful treats)! Kabbalat Shabbat services are held once a month throughout the year. See our calendar for Kabbalat Shabbat dates.

Shabbat is for children!

Children are welcome in the sanctuary for services! Babysitting on Shabbat is also available on request. Contact us by email for more information.
Fri, January 28 2022
26 Shevat 5782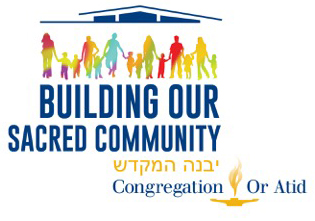 Quick Links
Upcoming Events
Fri, January 28 2022 26 Shevat 5782