Vattikim
Prime time for our respected elders
In Deuteronomy, we read, "Ask your father, and he will tell you…your elders, and they shall instruct you." In our tradition, wisdom has always been associated with those who have had many decades of experiences and learning. At Or Atid, we are blessed to have many respected elders (55 and over), known as "the Vattikim." Throughout the year, the Vattikim gather together for lunch and learning, for special programs, and most importantly, for fellowship.
Join Rabbi Polisson on Sundays, once a month from 12:00pm-1:30pm for lunch and discussion.
For more information
Take part in one of our special gatherings for stimulating conversation and exchange of ideas. For more information, call Rabbi Polisson at 508-358-9623 or email rabbi@congregationoratid.org.
Mon, December 6 2021
2 Tevet 5782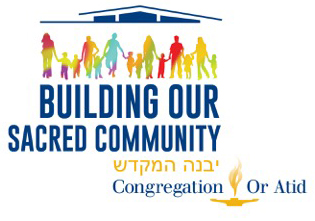 Quick Links
Upcoming Events
Mon, December 6 2021 2 Tevet 5782