USY Summer Programs
USY Summer Programs
Whether touring across North America on USY on Wheels or exploring Israel and/or parts of Europe on our various Israel Pilgrimage programs, USY has something for everyone!
USY Summer Programs provide an exciting way to explore your Jewish identity, experience the beauty of Shabbat, learn about the power of Tzedakah, and gain inspiration through creative prayer and engaging interactive Jewish learning programs.
USY Domestic Summer Programs
"Classic" USY on Wheels
http://www.usy.org/escape/na/wheels/
USY on Wheels, Mission: Mitzvah
http://www.usy.org/escape/na/mission_mitzvah/
USY on Wheels, Pacific Northwest
http://www.usy.org/escape/na/pacific/
USY on Wheels East
http://www.usy.org/escape/na/wheels_east/
USY on Wheels, Campus Edition
http://www.usy.org/escape/na/campus/
TivnUSY: Building Justice
http://www.usy.org/escape/na/tivnusy/
USY Israel Programs
Have an incredibly exciting and stimulating summer in Israel. You'll be exposed to the history and contemporary realities of Judaism and Israel. Climb the fortress of Masada, explore the stalactite caves of Netifim, swim in the waters of the Kinneret, pray at the Kotel, and drink tea in a Bedouin tent on the sands of the Negev desert. You'll experience these sights and sounds with new friends who will share your love of the Jewish homeland.
You can also discover the unique cities of Eastern Europe, from the towering spires of Germany and the Czech Republic to the countryside of Poland. Or begin your experience with a week of travel in Italy learning about the history of Italian Jewry from the inside, exploring the amazing cities of Milan, Venice, Florence and Rome.
See the many different opportunities below:
USY Israel Pilgrimage
http://www.usy.org/escape/israel/pilgrimage/
Eastern Europe/Israel Pilgrimage
http://www.usy.org/escape/israel/eastern_europe/
Israel Pilgrimage/Poland Seminar
http://www.usy.org/escape/israel/poland/
Italy/Israel Pilgrimage
http://www.usy.org/escape/israel/italy/
USY Israel Adventure
http://www.usy.org/escape/israel/adventure/
Israel Adventure PLUS
http://www.usy.org/escape/israel/plus/
L'Takayn Olam
Fri, January 28 2022
26 Shevat 5782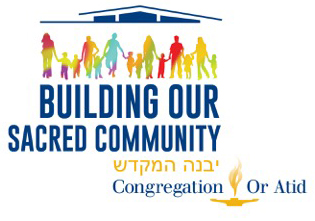 Quick Links
Upcoming Events
Fri, January 28 2022 26 Shevat 5782