Shabbat Limmud "Family Learning Service"
Shabbat Limmud "Family Learning Service"
As an integral part of our religious school program, students in grades Kindergarten-7 participate in a special Shabbat Learners' service that rounds out their Hebrew school education experience. Shabbat Limmud meets once a month.
Shabbat Limmud Shelanu for K-1
Led by our K/1 teacher Nava Eisenberg, Shabbat Limmud Shelanu brings the Torah alive with our children as active participants. We will pray, sing songs, play games, listen to stories and be creative! And of course, there's a snack!
Shabbat Limmud
A learners' service required for our students and their families and open to anyone who wishes to attend. An opportunity to dig deeper into the prayers their melodies and their meaning.
Interactive seminar format for 6th graders
For our 6th graders, we offer a highly interactive seminar format taught by one of our own member scholars who leads a fascinating discussion about Jewish texts and current news events.
Learn more
For more information about Shabbat Limmud, contact Rabbi Polisson at 508-358-9623 or rabbi@congregationoratid.org.
Thu, May 28 2020
5 Sivan 5780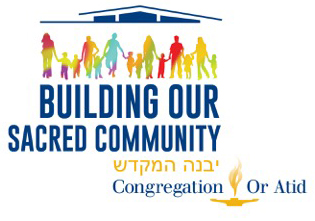 Quick Links
Upcoming Events
Thu, May 28 2020 5 Sivan 5780