Noar and B'nai Noar
Or Atid offers two exciting and fun youth groups - Noar for grades 7 through 12 and B'nai Noar for grades 5 and 6 - for all Jewish teens (members and non-members) to connect and make new friends. Our fun-filled social activities and community service events are run under the direction of our Youth Advisor Eli Katzoff. There is no cost to join either of these groups.
NERUSY
Through Noar, our teens are able to join New England Region USY and participate in Regional events. Membership is $22. To learn more about NERUSY, visit their website here.
Youth Lounge
We are excited to open our NEW Youth Lounge with sofas, games and a large screen TV! In addition to being available for Noar and B'nai Noar programs, the second Wednesday of the month, we will hold Open Youth Lounge evenings, from 6:00-8:00 for our teens in Grades 7 through 12.
Join us and bring your friends!
For more information about joining in on the fun, contact Eli Katzoff our Youth advisor at teens@congregationoratid.org.
Here are some recent photos of our first Noar program - a Mystery Trip to Davis Mega Maze - with 16 teens participating. It was a blast!

Mon, December 6 2021
2 Tevet 5782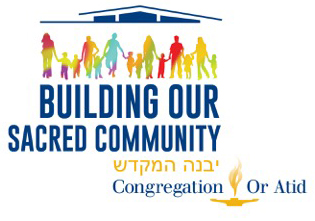 Quick Links
Upcoming Events
Mon, December 6 2021 2 Tevet 5782