Jewish Residential Summer Programs
Jewish Residential Summer Programs
Brandeis University High School Programs
Brandeis High School Programs offers a family of immersive, residential summer experiences for passionate, motivated high school students. At the heart of their mission is the belief that teenagers can have life-changing experiences when they are encouraged to push themselves to learn, explore and connect with other people and with their true selves.
The high school program participants also benefit from the invaluable opportunity to meet young people from different backgrounds, different cultures, and different practices, and to learn about — and from — one another. Programs are created and led by career professionals and caring staff who actively collaborate with participants to shape what and how they learn.
Genesis
Genesis is a four-week summer program on the campus of Brandeis University.
Participants connect with motivated students from around the globe and with professionals from their fields of interest for intensive instruction and experiential learning: SCIENCE, JOURNALISM, WORLD RELIGIONS, TECHNOLOGY, BUSINESS and GENDER AND SEXUALITY - New for 2014.
Participants explore new perspectives, develop and strengthen their voice, pursue their interests within a dynamic community, and discover how Judaism informs the way they see and approach every part of their world. For more information, go here.
BIMA
BIMA is a four-week summer program on the campus of Brandeis University. At BIMA participants are part of a vibrant community brimming with artistic discovery and Jewish experiences. Talented teens and top-notch arts faculty come together to pursue serious artistic growth within a Jewish setting: DANCE, MUSIC (CHORAL AND INSTRUMENTAL), VISUAL ARTS, WRITING, and THEATER.
Participants receive intensive one-on-one instruction in their chosen major, collaborate and create in small groups, and explore the community around them with new friends—all while learning more about who they are as an artist and as an individual. Their Judaism adds color and depth to the whole picture. For more information, go here.
Mon, December 6 2021
2 Tevet 5782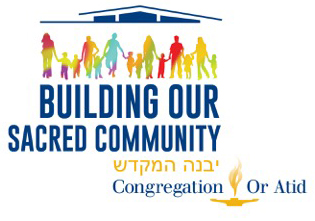 Quick Links
Upcoming Events
Mon, December 6 2021 2 Tevet 5782