The Jewish Learning Collaborative of Metrowest
The Jewish Learning Collaborative of Metrowest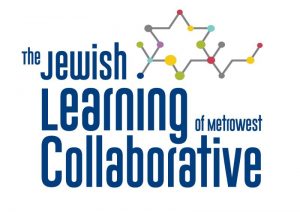 Welcome to the Jewish Learning Collaborative of Metrowest, a joint religious school program comprising students from Temple Beth Sholom of Framingham, Congregation Or Atid of Wayland, Congregation Beth El of Sudbury and Congregation B'nai Torah of Sudbury as well as unaffiliated students. This program is open to all students (regardless of synagogue membership or affiliation) who want to spend quality time with other Jewish children in the Metrowest area.
Our program prides itself on having quality teachers who provide a warm and nurturing child-centered learning environment. In our school, all our students and teachers know each other and enjoy studying and playing together in both small grade groupings and as a larger school community.
Our goal is for each of our students to develop a strong Jewish identity and comfort level with Jewish practice, a knowledge and love of self that ultimately leads to a desire to explore and nurture a lifelong relationship to Judaism.
Open to all children, regardless of synagogue membership or affiliation, for K through 8th grade. Tuition for affiliated families reflects a discounted rate.
* The first year registration is free for new families with students in K/1.

The JLCMW will meet from September 18, 2022 to May 20, 2023.

Congregation B'nai Torah and Congregation Beth El attend on Wednesdays only (unless in K/1).
Grades K-1 meet Sundays 9:30-12:00
Grades 2-5 meet Sundays 9:30-12:00 and Wednesdays 4:00-6:00
Grade 6 meets Sundays 9:30-12:00 and Wednesdays 4:00-6:00 (with grades 7 and 8)
Grades 7-8 meet Wednesdays 4:00-6:00
Orna Sonnenschein
Director of Education
Jewish Learning Collaborative of Metrowest
To learn more about the JLCMW contact Orna Sonnenschein.
Wed, May 31 2023
11 Sivan 5783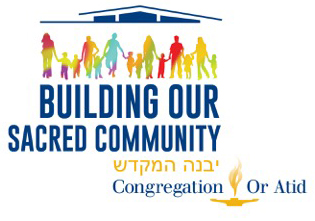 Quick Links
Upcoming Events
For Membership Information Go Here.
We welcome all! For information on Interfaith families Go Here.
Sustaining Pledge Model

Holding true to our core principles, no one will be denied membership at Or Atid for financial reasons. To learn more about our Sustaining Pledge Model Go Here.
Innovative and Accessible Dues Program at Or Atid
Today and every day, members turn to Or Atid as a vital center for celebration, solidarity, learning and support.
New Guide for Reporting Antisemitic Incidents
Anti-Defamation League New England (ADL) and CJP are pleased to announce a new collaboration which has resulted in the creation of an informative resource guide to effectively support our community members in reporting antisemitic or bias incidents. For more information, see CJP's website or download the flyer.

Go to Amazon.com ifor your shopping and to benefit Or Atid! When you make a purchase, Amazon will donate a percentage to Or Atid through the Amazon Associates program.
Wed, May 31 2023 11 Sivan 5783