The Jewish Learning Collaborative of Metrowest
The Jewish Learning Collaborative of Metrowest

About the Jewish Learning Collaborative of Metrowest
The Jewish Learning Collaborative (JLCM) is a joint religious school program of Temple Beth Sholom of Framingham and Congregation Or Atid that offers an enriching educational experience for children in grades K-8. Mutual respect among students and staff is a priority and nurturing each student's Jewish growth and positive identity is our ultimate goal. This program is open to all students (regardless of synagogue membership or affiliation) who want to spend quality time with other Jewish children in the Metrowest area.
Our program prides itself on having quality teachers who provide a warm and nurturing child centered learning environment. In our school, all our students and teachers know each other and enjoy studying and playing together in both small grade groupings and as a larger school community.
Our goal is for each of our students to develop a strong Jewish identity and comfort level with Jewish practice, a knowledge and love of self that ultimately leads to a desire to explore and nurture a lifelong relationship to Judaism.
The Jewish Learning Collaborative is open to all families with no requirement for synagogue membership, prior religious education, or affiliation.
* The first year registration is free for new families with students in K through Grade 2.
CLICK HERE TO REGISTER FOR THE 2019/2020 SCHOOL YEAR.
Schedule for 2019/2020
The JLCM will meet from September 15, 2019-May 17, 2020. A full calendar is available here.
Grade K/1 meets Sundays 9:30-12
Grades 2-6 meet Sundays 9:30-12 and Wednesdays 4-6pm
Grades 7-8 meet Wednesdays 5:30-7pm
To learn more about the JLCM contact Orna Sonnenschein.
Thu, May 28 2020
5 Sivan 5780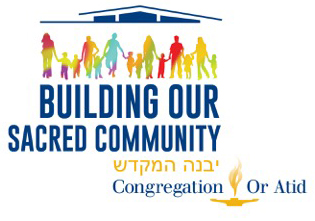 Quick Links
Upcoming Events
Thu, May 28 2020 5 Sivan 5780